Building Public Trust Award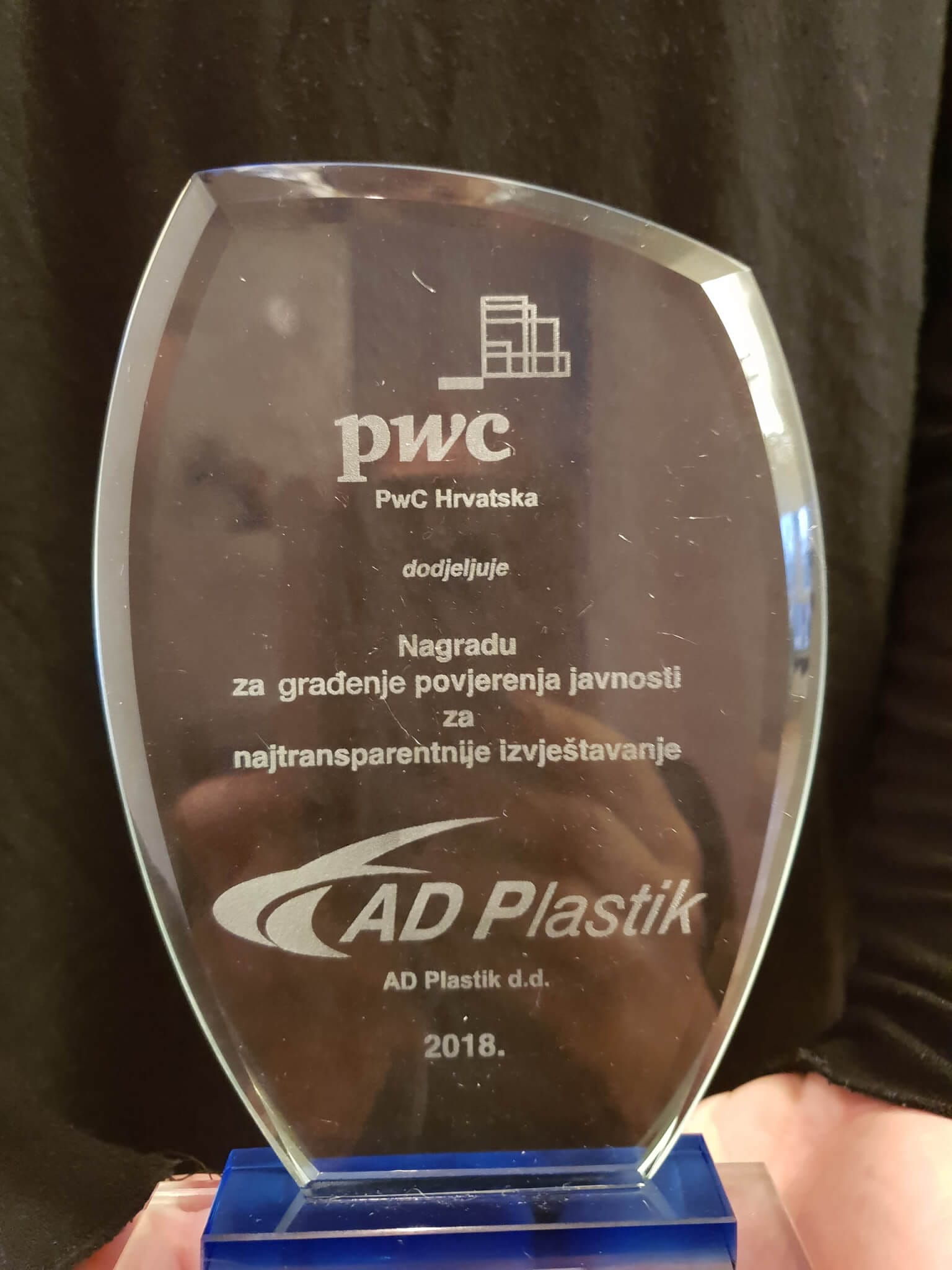 As part of the Zagreb Stock Exchange Awards, the Building Public Trust Award of the auditing company PricewaterhouseCoopers (PwC) was awarded for the first time this year, with the aim of recognizing and rewarding companies that stand out through clarity and transparency. Through the selection process, AD Plastik has been selected as the best according to the criteria of this well-known auditing company.
Thanking for the award, President of the Management Board of AD Plastik Marinko Došen said he was extremely pleased to receive the award that confirms that the efforts, work and improvements that were made have been recognized by the expert public.
"Over the last few years we have invested really great efforts and achieved remarkable progress in reporting and informing the investment public about the business of AD Plastik Group. Our primary objective is to provide transparent communication to shareholders and other stakeholders in order for them to be timely and accurately acquainted with key company activities and results arising from these activities. We want to ensure a transparent, stable and responsible business for all our shareholders. This award is a confirmation for us, but also an additional motive to continue to develop in that direction," said Marinko Došen.
With the aim of strengthening the recognition of the capital market and its active participants among the financial and general public, the Zagreb Stock Exchange established the Zagreb Stock Exchange Awards in 2012, which are traditionally awarded each year in mid-December.