Our long-standing experience in the production of automotive components and knowledge we possess enable us the necessary flexibility and quick response to meet the needs and goals of our customers. We are a quality and reliable partner to our customers from design to delivery of our products, following global trends and significant technological advancements.
Injection moulding
Injection moulding is a technology which we use more than 35 years. Modernly equipped machines with clamping force of 50 to 3200 tons allow us to produce different weight of products. We can offer products weighing only a few grams up to several kilograms applying different design solutions.
In addition to standard injection moulding operations, we also use 2K injection moulding, gas injection moulding, IML injection moulding and insert injection moulding.
In the case of technical requirement, we use various types of assembly processes such as ultrasonic welding, vibration welding, hot plate welding, hot air welding, high frequency welding and laser scoring technology.
Mucell
The process of creating a micro cellular foam on materials in the injection moulding technology allows to reduce product density and optimize the thickness of the wall, making savings of up to 20 percent.
Hot Stamping
Technology of decorating polymer products by applying foil with pressure and heat. It is suitable for exteriors and interiors, and the shades of the foil have an unlimited range of features, and besides shiny, matte and chrome plated ones, there is a whole variety of colors.
Painting
Two fully automated painting shops allow us to use a wide range of options and painting colours for different exterior and interior components of the vehicle (bumpers, decorative side trims, engine masks, trunk lids, small painted positions of the instrument panel).
Thermoforming
This technology is based on permanent moulding of materials under certain temperatures and pressure. We use it for making interior and exterior car components (passenger compartment carpets and trunk carpets, parcel shelves, side linings, rear door trims, inner headliners…).
Extrusion
Extrusion technology is used to produce static seals by extrusion, co-extrusion, and tri-extrusion from thermoplastic elastomers and polypropylene based materials (glass run channels, weatherstrip seals, self-adhesive decorative profiles, windshield seals).
Blow moulding
Blow moulding technology is used to produce airducts in the passenger compartment of a car.
Non-woven textile
Non-woven textile technology is used to fabricate materials that represent flexible flat products fastened mechanically, by needlepunching and using bonding agents. The most commonly used types of fibers are those with the fineness of 6 to 17 dtex, and such products are later thermoformed into the final product. We use materials to produce interior and exterior components (passenger compartment carpets and trunk carpets, shelves, side linings, wheel arch liners and underbody liners).
Assembly
Thanks to our long-standing experience and technical expertise, we offer our customers a value-added through the wide range of options of assembly, integration of various products and preparation process for direct installation of the components on the vehicles.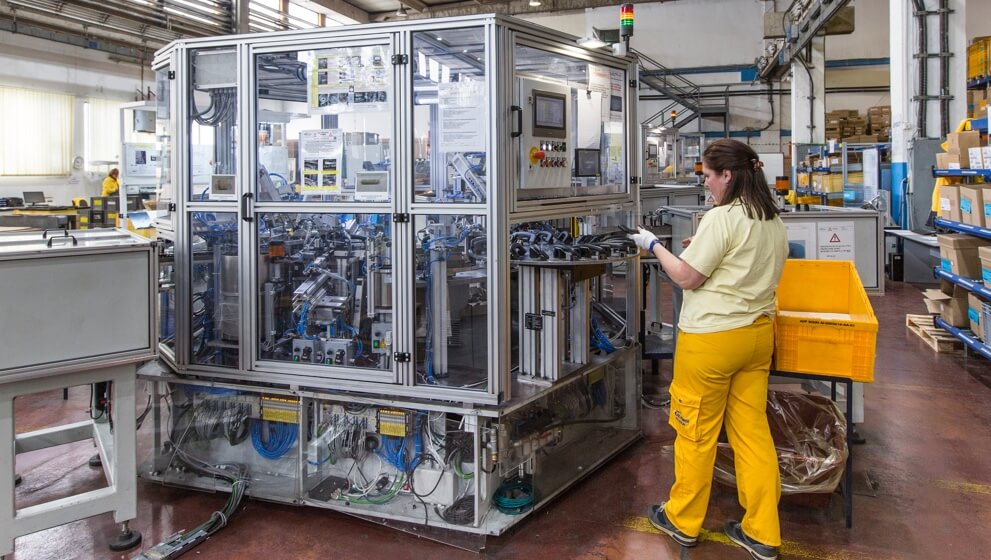 The use of advanced technologies, continuous process improvement and experience enable us to overcome all challenges and demands of customers to ensure the quality and optimal solutions. We provide our customers with fast response, intelligent solutions and flexible manufacturing.