Years of experience of working on various international projects, the connection with the institutions and partners in the region and the use of a number of different software solutions place us at the very top of engineering services offer. Our engineering team of experts is able to respond quickly to all market demands placed before them, creating new directions and higher standards. We cooperate with our customers from the early stage of product development, using modern tools and techniques (Catia V5, MoldFlow, Nastran, Abacus, Marc Mentat) and applying specific expertise and previously acquired experience.
Services
Market Analysis and Research
Market analysis (benchmarking) is a modern method by which the collected data enables learning and in a very simple way different performance solutions are compared and analyzed.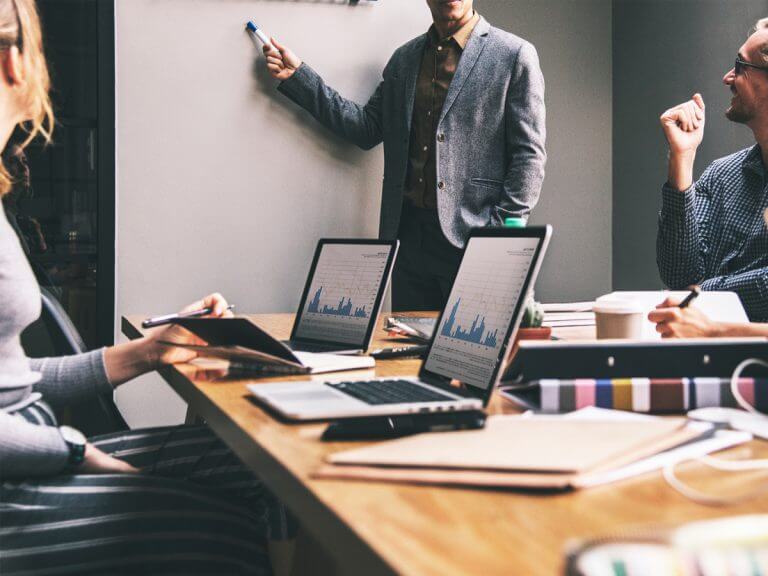 Research teams are specialized in a particular technology, utilizing professional external services when necessary, while being able to offer a solution to each customer that will respond to their requirements and support them in creating the optimal product.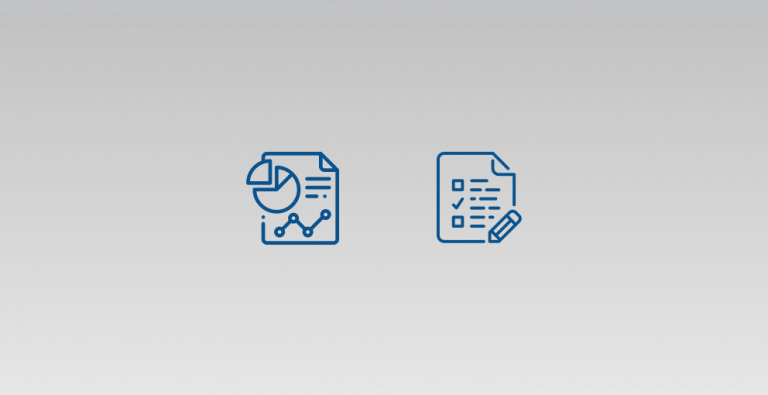 Product Development (Optimization, Feasibility Studies)
Thanks to the many years of work in the development of auto industry and cooperation with various world car manufacturers, the members of AD Plastik Group's development teams have gained a wealth of professional experience and knowledge. This ensures us quick and safe reactions within individual project structures and tasks.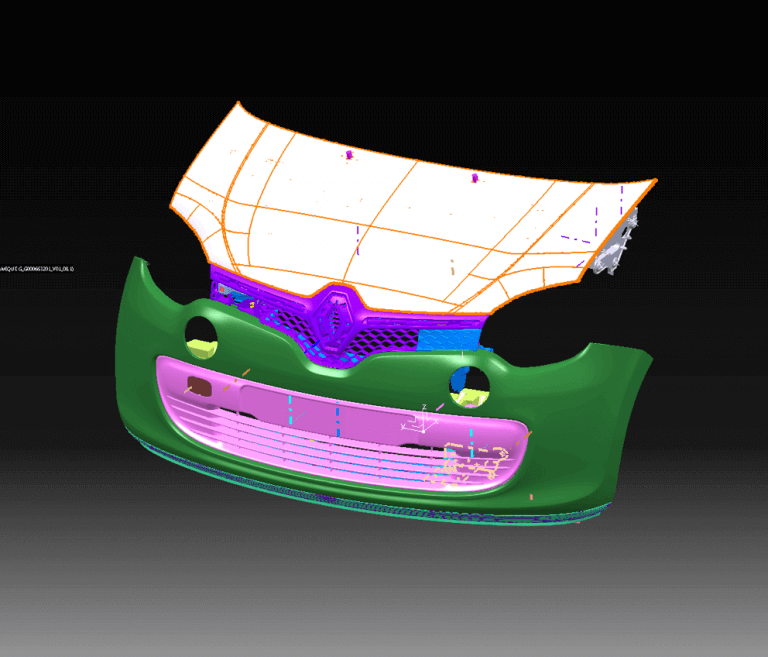 Using the most modern tools we develop products together with our customers from the early stage of design to the beginning of serial production. Each product has its own life span from idea to realization.
We monitor the life span of each product using Catia V5 and PDM/PLM and we provide the following services:
3D modeling of product assemblies and sub-assemblies

3D modeling is carried out according to strict rules and norms of the customers in order to sucessfully embed the final product in a complex automotive system that is subject to strict safety standards. With its quality and appearance, the product must also awaken passion for driving in the ultimate customer of the vehicle, offering him ultimate comfort and safety.

Creation of the entire project and technical documentation
CAE – Moldflow analyses, FEM analyses
Process Development
Process development implies a detailed specification of the manufacturing process from the material input to the output of the finished product. The development and production process course is planned in a standardized, documented and interconnected way with constant quality control and fulfillment of specific customer requirements.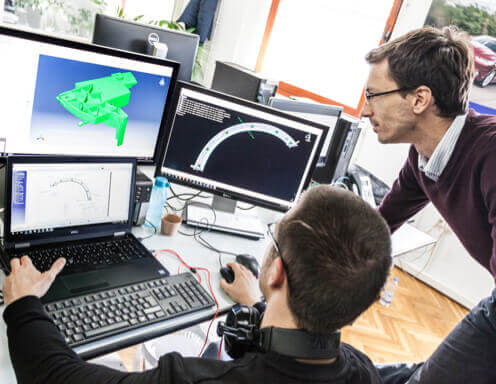 In research and development center of AD Plastik Group, the core process orientation refers to quality which is our competitive advantage.
Continuously investing in innovations and enriching acquired knowledge, we meet all the technical and qualitative demands of our customers. Flexibility, process solutions of the most complex problems and ongoing quality assurance have added value to our customers on which we base our recognizability.
We create simple and thoughtful processes that ensure a lasting product quality, and processes are also stable in order to keep the production process running smoothly. In order to offer our customers the best and most efficient solutions, we sometimes combine more technologies, taking care of the customers' technical requirements.
Quality, reliability, innovation, precision, opportunity identification and solution implementation are our guide to making the most up-to-date automotive industry achievements.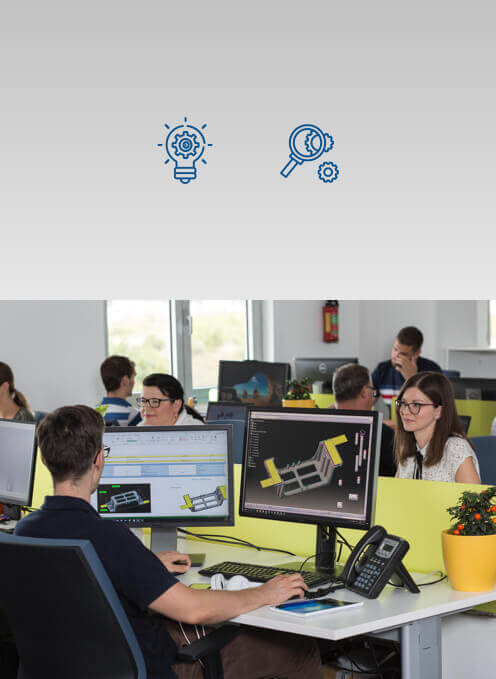 Reversible engineering
We use modern 3D rapid prototyping and scanning methods, i.e. three-dimensional prototype samples from materials similar to the real product and three-dimensional optical metering systems.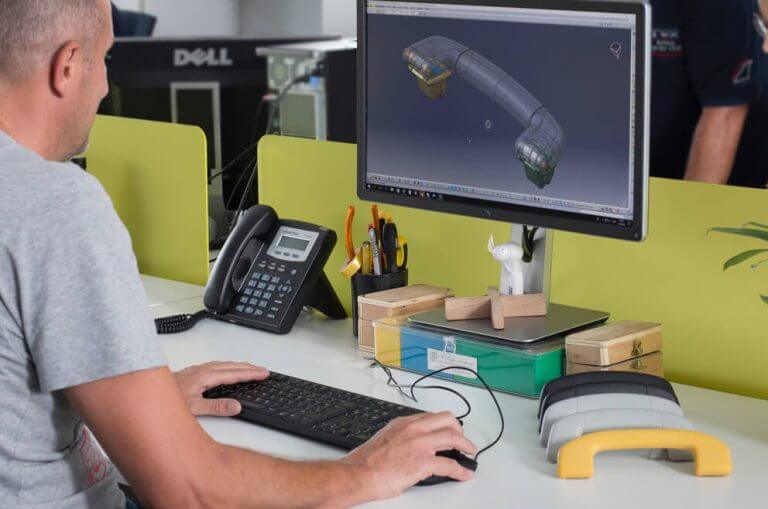 3D scanning is used throughout the benchmarking process, creating a 3D digital database from which you can quickly start designing or redesigning a product. Another use of this modern method is the control and measurement of shapes and dimensions of already finished products, thus providing a precise image and clear metering chart to the customer.
Rapid prototyping or 3D printing technology is a technique used to turn virtual CAD design into a physical model within hours. The device loads data from 3D models and converts them into micron levels that merge into a compact product.
The key advantages of this technique are:
Flexibility of design that allows quick design iterations

Creating prototypes

Decreasing subsequent design changes after project launch

Faster and better design validation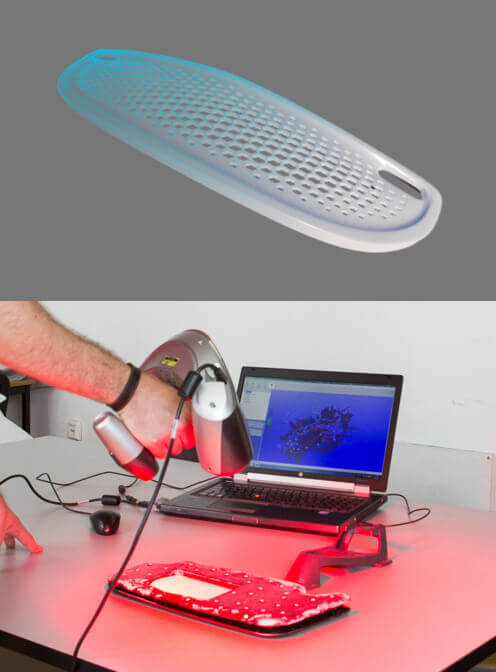 Product Validation
Product validation implies laboratory and dimensional testing, i.e. product measurements at different stages of the project according to specific requirements and methods agreed with the customer.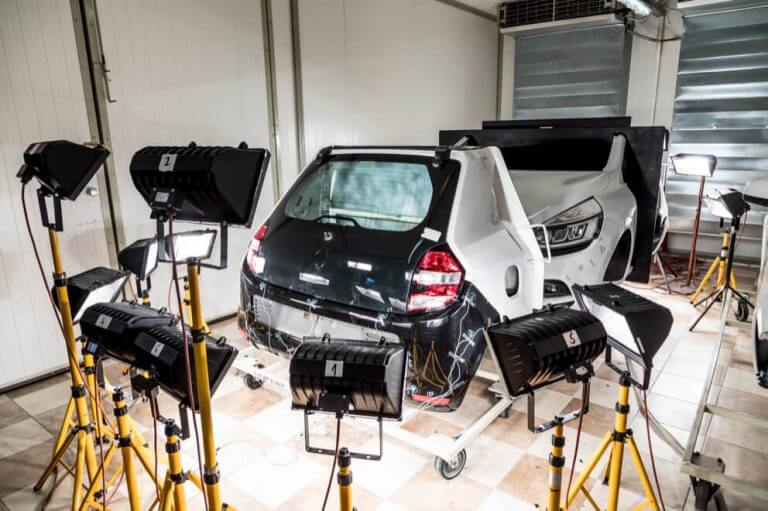 This confirms compliance with the technical and aspect requirements of the customer for a particular product manufactured according to the planned process solution.
All AD Plastik Group's factories are certified according to the quality management standards for suppliers in the automotive industry IATF 16949 to meet the high demands of the automotive industry. At the same time, factories have ISO 14001: 2015 certificate, which defines the environmental protection management system, which is the framework that ensures its efficiency. The ultimate goal is to permanently reduce the negative impact on the environment.
Measuring room
Modernly equipped measuring rooms allow measurement of the most complex product types and the preparation of measurement reports in accordance with customer requirements.
Laboratory
In a modernly-equipped laboratory for testing raw materials and products on certified equipment and devices, quality and professional personnel independently develops new methods and devices to test physical, mechanical, thermal, electrical properties, vehicle dimming, weathering, UV light behavior, resistance impact on the ball, stroke impact, chemicals resistance, abrasion and endurance.