The most successful large county company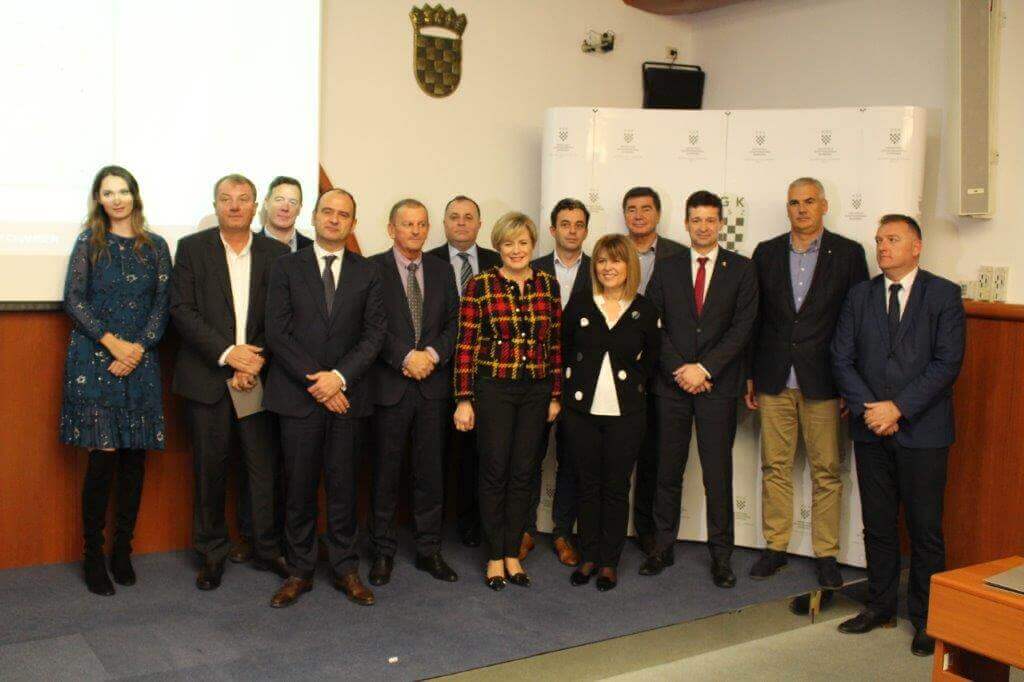 At the solemn session of the Economy Council of the Chamber of Economy of County Chamber of Split, in the presence of numerous businessmen, representatives of local and regional authorities, as well as economic and other institutions, AD Plastik was awarded a plaque Golden Marten in the category of large companies. Apart from AD Plastik, companies Tommy and Bobis also made to the final selection of this category. Thus, according to strictly prescribed criteria pursuant to which the Croatian Chamber of Economy assesses the success of the business, AD Plastik is the most successful large county company in 2017.
Thanking for the given acknowledgement, Marinko Došen, President of the Management Board, said that the growth of the company was achieved primarily thanks to its almost three thousand employees. "By doing business in the demanding world market and considering the industry we belong to, we are often asked whether we will change our company's headquarters. Our answer is always the same – AD Plastik was founded in Solin and its headquarters will remain there," said Marinko Došen.
The Golden Marten Award is the highest acknowledgment of the Croatian Chamber of Economy awarded to the best companies for the business success at the county level.